Log Furniture & Railings
If you're looking for that one of a kind piece of rustic furniture, or need log railings to complete your cabin you've come to the right place.
Log Furniture
All of our log furniture is made to stand the test of time, using modern construction techniques and years of experience we are able to bring you the best log furniture.  We have many stock items for sale on our online store, but all items can be customized to your specifications.  If you don't see what you're looking for or have that one of a kind idea, give us a call and we can get started on your design today.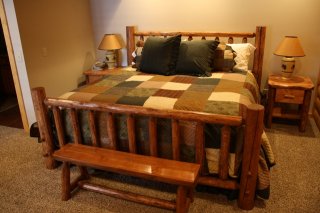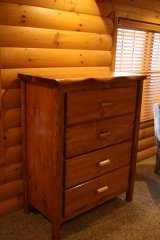 Log Railings
When it comes to log railings we have the know how to complete your job, from fabrication to installation to finishing we do it all.  All our log railing are made from northern white cedar, which is naturally decay resistant.  We feature mortise and tenon joints for our connections 1 1/2″ for baluster to rail connection, and 2 1/2″ for rail to post connection.  This gives you the strongest railings in the market.